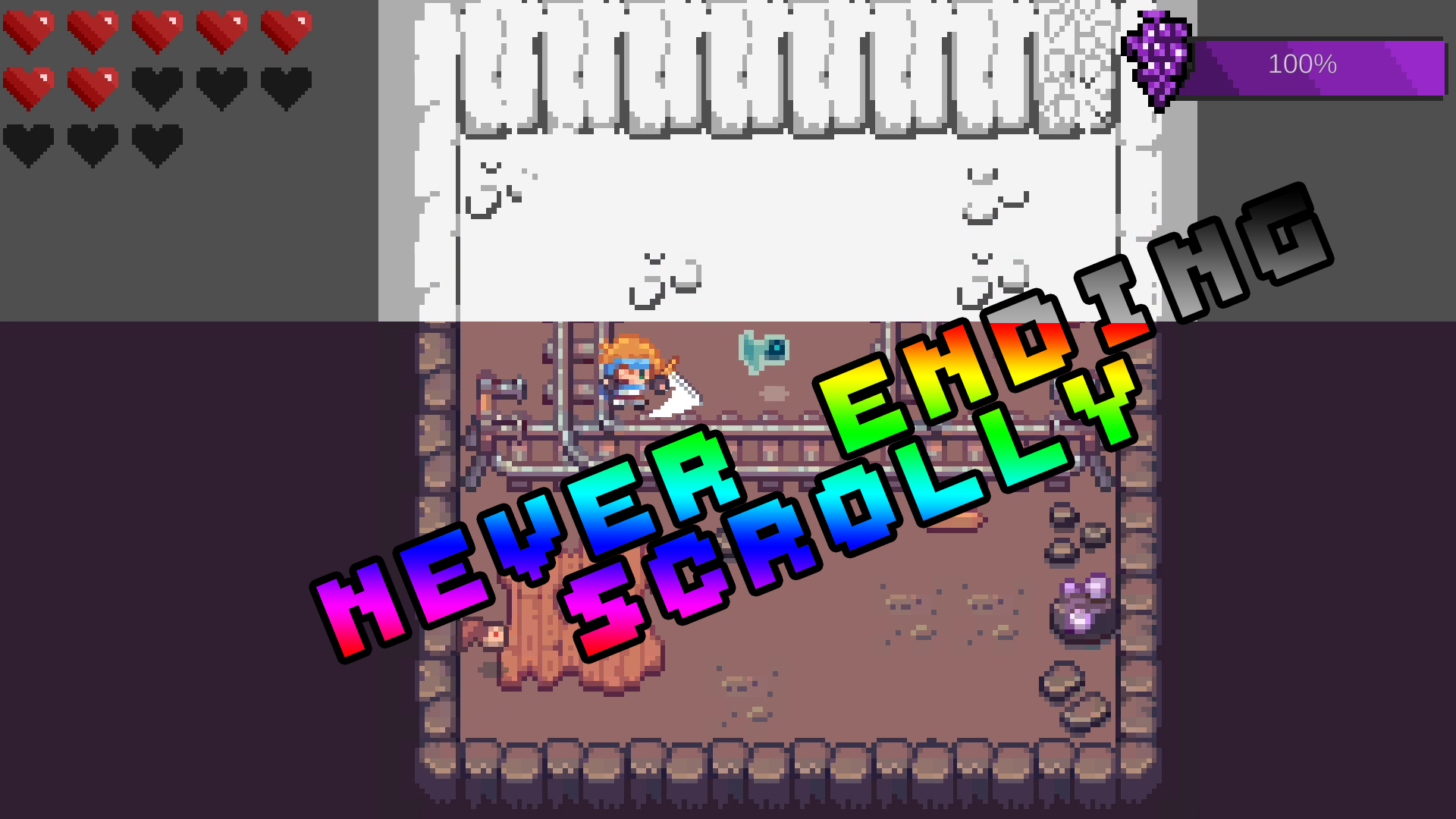 Never ending Scrolly
A downloadable game for Windows
This is a top down action game made for a game jam.
The goal is to continually clear screens and move south as a boredom (colourlessness) moves down the screen. The theme of the jam was colour changes everything so when in the non-coloured area you'll lose focus quickly (you have about 2/3 seconds of grace with full focus) and enemies do double damage.
Game gets harder and harder with each world. There are two worlds, overworld and cave. Each time you go back to the overworld it'll get a little harder. In general the cave is harder and the overworld is the lul world to refresh.
Hints to get to the hard mode:
Collect the red items. If you collect double health than you have containers you'll gain a new one. Always worth it. (upto 15)
When you get to the end levels attack enemies at the top first and hit them down
Collect items early game you'll need them late game
The game gives you less resources and more enemies as it gets harder so just get stuff when you can!
Install instructions
Works on Windows. Just download and run the exe.
Will work fine so long as your screen is vaguely 16:9ish resolution.